15 Best Hikes in Moab, Utah
Hiking in Moab, Utah is an amazing experience.  Moab is the major city located outside of Arches National Park and Canyonlands National Park.  And while both of those national parks are worth visiting there are also quite a few cool hikes in Moab that don't require an America the Beautiful Pass.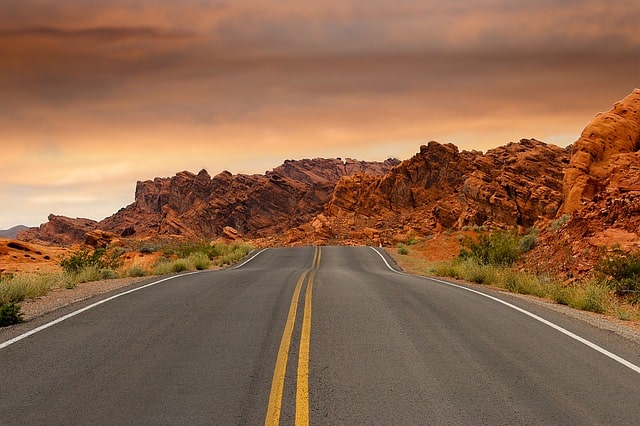 These Moab hikes are for adventurers who want to see more of the beautiful landscape of this area of Utah. I've included where you can find these hikes and how long they are as well.
You will absolutely love the scenery in this area of Utah. Whether you are into hiking, kayaking, or mountain biking, Moab has something for everyone.
Always make sure you are prepared before you head out. Bring plenty of water, a hat and sunscreen at least and let someone know where you are going.
Tips for Hiking in Moab, Utah
Moab is perfect for outdoor enthusiasts. There is a hike for everyone on this list and for different fitness levels. Also, note that it is dry and hot (in the summer) and make sure you know what you are getting into before you start. Here are a few tips for Moab hiking:
Bring a reusable water bottle and lots of water! Remember you are in the sun and you will need to drink lots of water. I love my LifeStraw Filtered Water Bottle. I can refill this bottle anywhere and it comes with a carabiner to connect it to my daypack.
Check the Weather – days over 100 degrees are very common. Make sure to check.
Hiking boots or sandals that will protect your feet! I love good shoes. I need all the support and help I can get. I actually love these sandals for hiking and have a whole post on Merrell vs Keen shoes for hiking. I also love these hiking boots which I used for Hiking in the Grand Canyon.
Bring hiking poles for balance and to protect your knees. I know many experienced hikers (and even amateur ones) think that hiking poles are for old people who lose their balance. Actually, hiking poles can help when going down steep inclines or when scrambling over rocks. They are great to hike with even for the most experienced hiker.
Wear a sunhat. I feel like this whole post is about how high you are in the mountains and how much closer you are to the sun but it is so true. At elevation, you are closer to the sun and more likely to burn. Wear sun protection such as a sun hat and sunscreen.
Be aware of the wildlife. This is the Southwest and you will need to watch out for snakes and other wildlife such as moose or a bear. Please stay away from wildlife and do not feed them. I recommend carrying bear spray as well.
Start Early – If you want to avoid the traffic and the heat you will need to start your hike early. That way it will be nice and cool and the smog will not affect you either.
Leave no trace. If you are new to the concept of Leave No Trace it is all about preserving the environment to ensure it is in the same or better condition when you leave it. This means that you should stick to the trails and carry out everything that you carried in. This is a great explanation of the Leave No Trace principles!
Water shoes are great for water hikes– If you don't have a pair, I highly suggest it as they are affordable. I have an article on the pros and cons of several pairs of water shoes.
Bring Bug Spray and a snack: Be sure to bring everything you need including a snack like a protein bar plus BUG SPRAY.
Hidden Valley
Hidden Valley is definitely one of the best Moab hikes for adventurers in the area. There are two trails you can take to get to the Hidden Valley.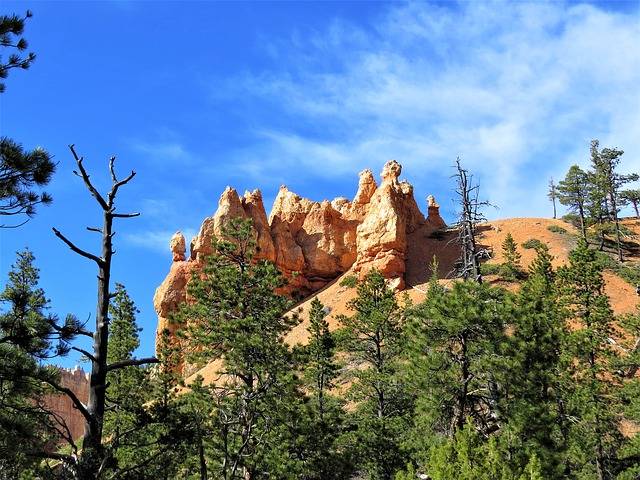 Both hikes are difficult and rocky but the views are worth it. The hike might be a tough one but when you reach the top, you will be presented with the most amazing scenic views and you will see why it is one of the most popular Moab hikes.
Amphitheater Loop
This hike is a loop and a short hike to the natural amphitheater just off the Colorado River. The trail is signposted and will initially involve you going towards the Moenkopi Cliffs, you will then go right to join the trail. At the end you will see the most beautiful views of the Colorado River.
Corona and Bowtie Arch
The hike to these arches is one of the best short hikes in Moab. The hike is only 3 miles long and is an extremely popular hike in Moab.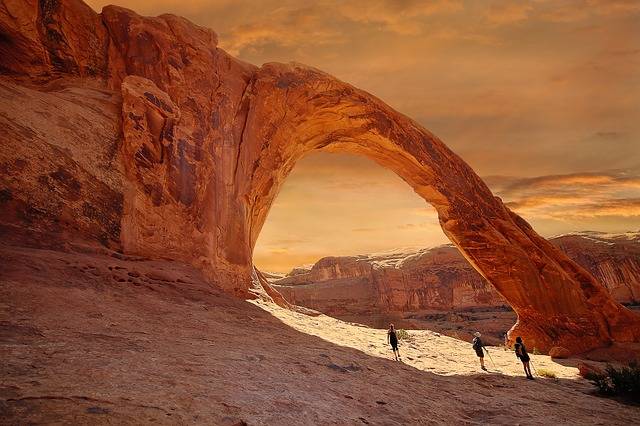 To get to Bowtie Arch you need to climb a ladder and go up the stairs before starting the trail. From Bowtie the trail continues onto Corona.
It is pretty easy to follow the trail, with the last part before you reach Corona Arch being the trickiest section. The arch is 140 feet across and 105 feet high and many hikers like to lay beneath it.
Left Hand Fork Trail Loop
Left Hand Fork Trail starts off of Settlement Canyon Road and is 4.5 miles long. The hike is not too difficult but I wouldn't classify it as easy either.
The hike starts off going uphill which is the most difficult part of the hike. Then you head to the plateau. This hike is a loop that is well marked.
Morning Glory Arch Canyon
Morning Glory Arch is located at the end of Grandstaff Canyon which was previously known as Negro Bill Canyon. The Morning Glory bridge trail is 4.65 miles long and it makes for a pretty amazing hike. Out of all the Moab hikes, this one is a little tricky but it is definitely worth it.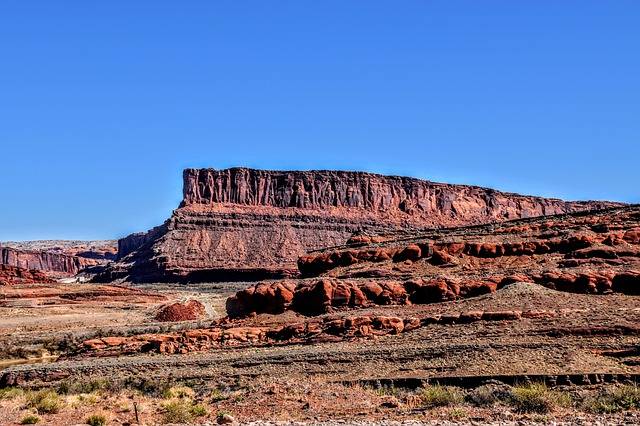 Tower Arch along the Klondike Bluffs Trail
Tower Arch is a secluded arch that is found just northwest of Arches National Park behind Klondike Bluffs. This remote hike feels a lot longer than its actual 2.5 miles in length due to hiking up and down along the trail. In some parts it is somewhat unsteady terrain in certain places.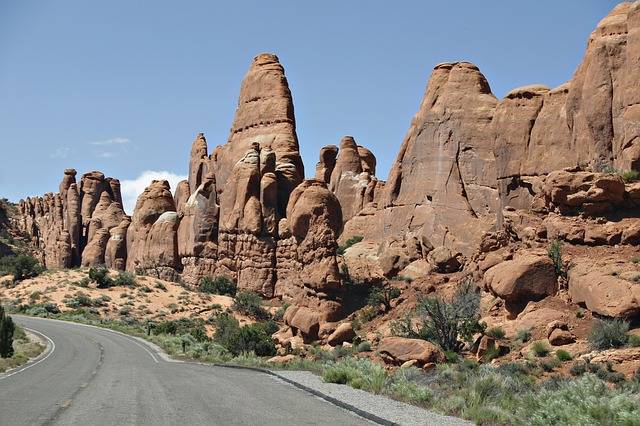 Broken Arch
This is a pretty simple trail for all different skill levels and is actually recommended for beginners looking to take one of their first hikes around the area. At just 1.7 miles in length, the trail is clearly signposted and along the way, you can expect to see many beautiful wildflowers and other appealing pieces of nature.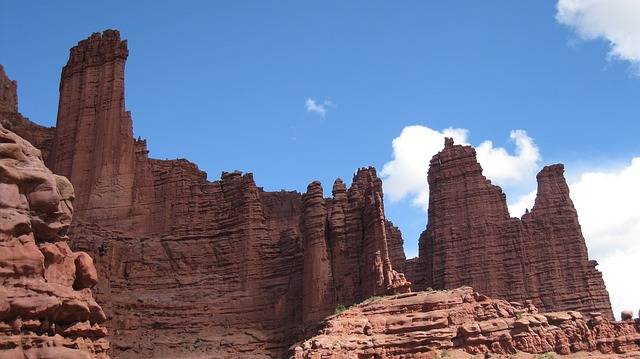 Juniper Trail
This is an easy hike up to a mesa. The trail is only 1.7 miles in length but it's a very enjoyable hike that offers scenic views and is also popular for dog walking in the area. The trail goes around the mesa and you can get a panoramic view of all the surrounding valleys and mountains.
Ken's Lake Trail
This trail is also known as Faux Falls Trail and is accessible all year round in Utah. The trail is 2.6 miles long and leads you to a lake with a scenic view. The trail takes you around the lake, it is a great hang out spot and takes you to a waterfall that didn't used to be there. It is ideal for those new to hiking because it is not tricky at all.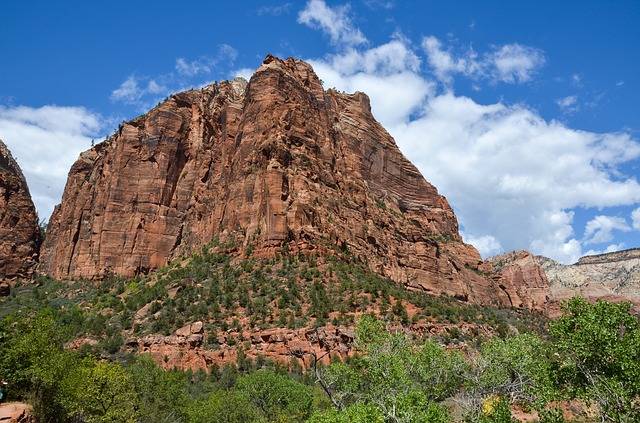 Longbow Arch Trail
Longbow Arch is located in the Poseidon Spider area and is one of the popular Moab hikes. It is a short trail that starts at the trailhead near the Colorado River and goes along Potash Road. It then makes its way climbing up along Slickrock and going through a gap in the cliff above. The hike continues over Slickrock domes where you will then arrive safely at the unforgettable Londbow Arch.
Funnel Arch
Located in Can Spring Canyon, this is a super short hike. The great thing is though this is a really rewarding hike with a beautiful arch at the end. You will see lots of people taking a photograph underneath the arch. There is one tricky part on this trail which involves a tricky maneuver around some rocks but on the whole, this hike is moderate and recommended for newbies and pros alike.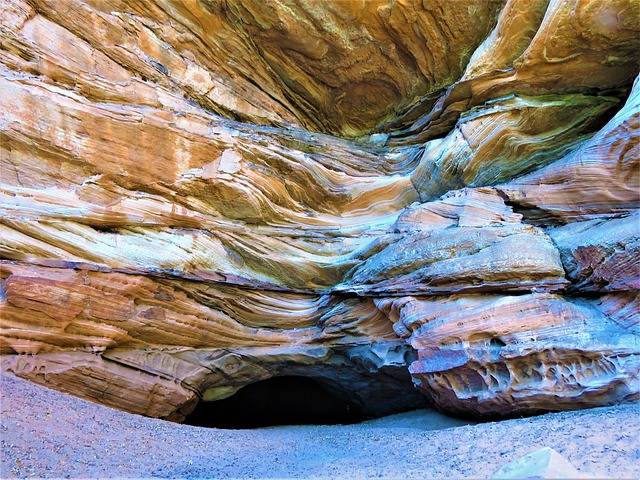 Fisher Towers Trail
The Fisher Towers is a classic hike in Moab with stunning rock formations that have eroded into interesting shapes over the years. This is a popular hike and its very popular amongst photographers.
This trail is a 4.7-mile round hike that has many gorgeous views along the way. If you are looking for leisurely Moab hikes that has something breathtaking around every corner, this could be the right one for you.
Dinosaur Tracks Trail
This is a short and easy hike that takes you to see dinosaur tracks and a lake in the middle of the desert. Dinosaur Tracks Trail is located in Red Fleet State Park just above the Colorado River.
Red Fleet State Park is like walking through an open air museum. The trail is just a short trip on a dirt road and is popular amongst whole families looking to discover something new on Moab hikes.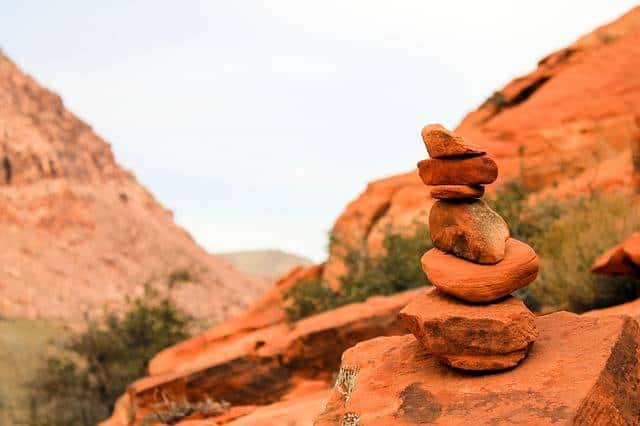 Dellenbaugh Tunnel
In the rimlands above Spring Canyon is Dellenbaugh Tunnel, which is an amazing elongated arch. This arch is a long tunnel that looks like you cannot see the other side but there is light in the tunnel showing the way.
This is a pretty easy hike where you basically just follow a ridge of beige Slickrock across the desert. You will soon come across the entrance to the tunnel at a jeep road. This is not technical at all and perfect for hikers of all different skill levels looking to try their hand at Moab hikes.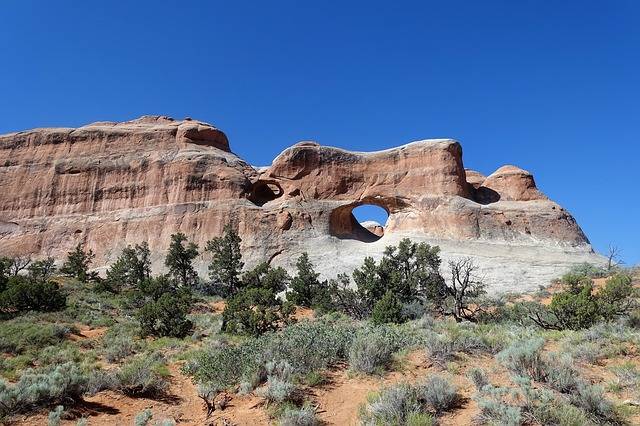 Moab Rim Trail
Last but definitely not least on this list of the best Moab hikes is this one. It is less than one mile but it is definitely not one to skip. It's pretty easy to follow and at the end of it, you will have the most amazing views over the Moab Valley below. Be sure to bring a map for this trail because there are a few different ways to do it.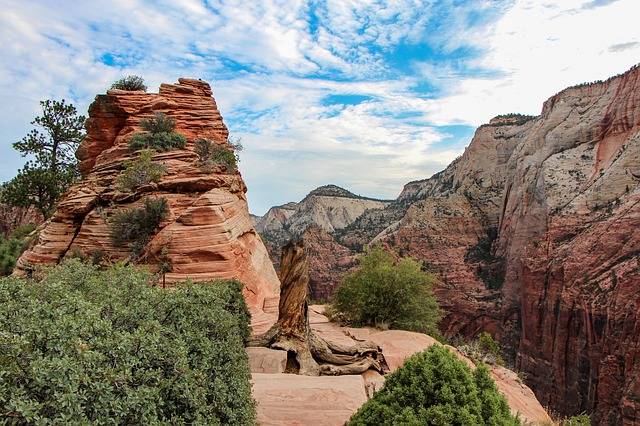 Where to stay in Moab, Utah
Moab makes for a great weekend escape. Fresh air, beautiful scenery and being in nature does a world of good for the soul. I recommend staying as close to the park as possible and even treating yourself with a cabin with a spa pool to relax at night.
There are lots of fantastic Airbnbs in Moab. There are many beautiful places to stay in Moab and this allows you to spend most of your time experiencing the outdoors.
I stayed at the Holiday Inn Express. This is one of the best Moab Hotels and it has amazing amenities and is close to everything. I have an entire post on the Best Hotels in Moab, Utah for more options.
If you are taking a road trip remember to reserve a car in advance using Discover Cars .
Conclusion – Best Hikes in Moab
Moab is the hopping off point to go to Arches National Park and to Canyonlands National Park. While both have great hiking you should also take a look at the hikes in Moab.
The landscape of this entire region can be seen on these hikes including some of the arches. You will see the same landscape throughout this region of Utah.
While these hikes are not part of the national parks you will need a National Park Pass for the parks around the area.
Most people spend a few days in Moab and I think it is worth a few extra days as well. Yes, you can do Arches in one day and Canyonlands too if you want to hurry but to really see the beauty of this area you need to get out of the car and go on some hikes. Its a great way to break up all of the driving!
Sharing is Caring! Pin this article to save for later.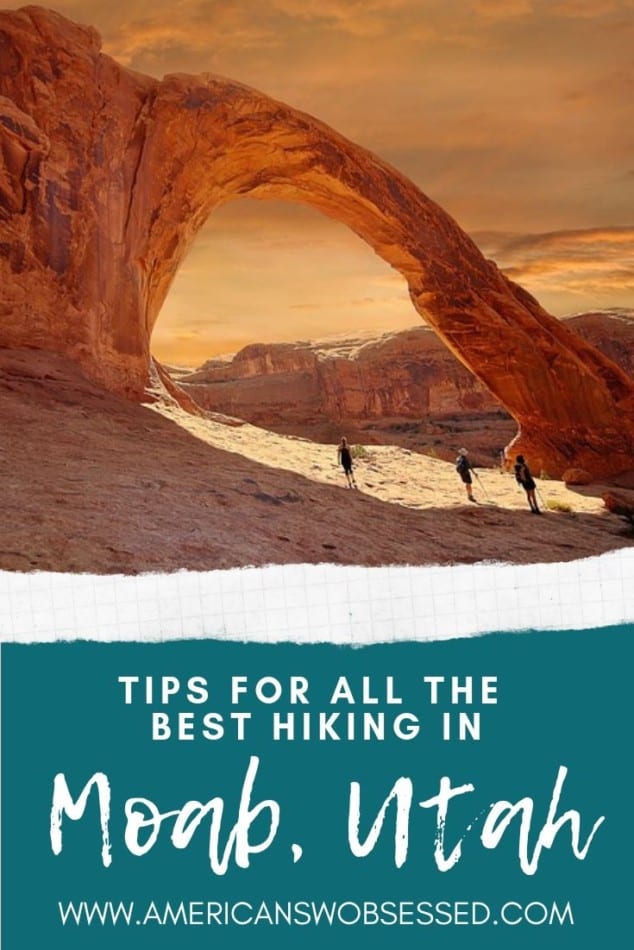 Continue reading further on this website:
Recent Posts