13 Easy Sedona Hikes – Easy Sedona Hiking Trails that are stunning
Easy Hikes in Sedona for Stunning views. Sedona is stunning. No one will argue with you about that.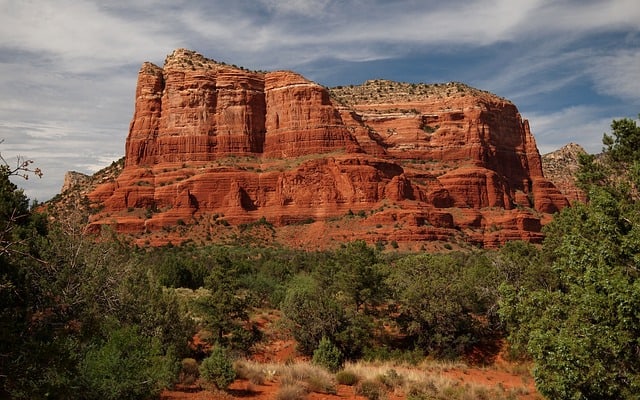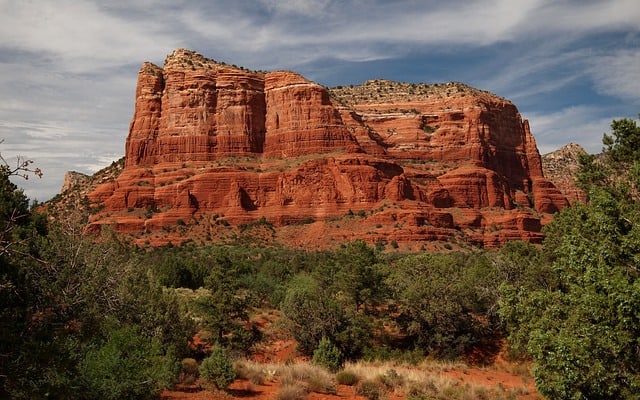 This part of Arizona is stunning and a great destination if you are looking to get out and explore nature. There are so many great easy hikes in Sedona that you can do. These easy Sedona hiking trails are the perfect way to explore.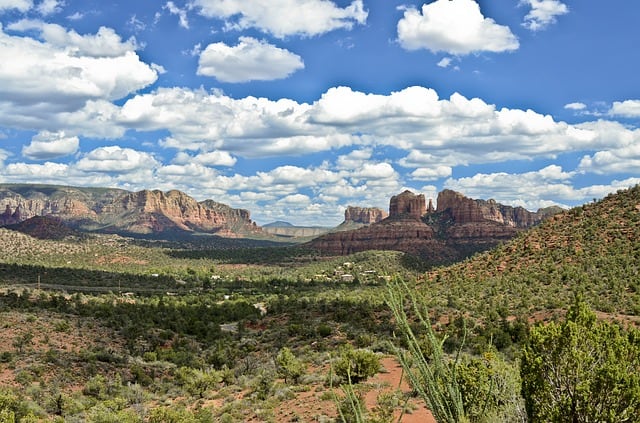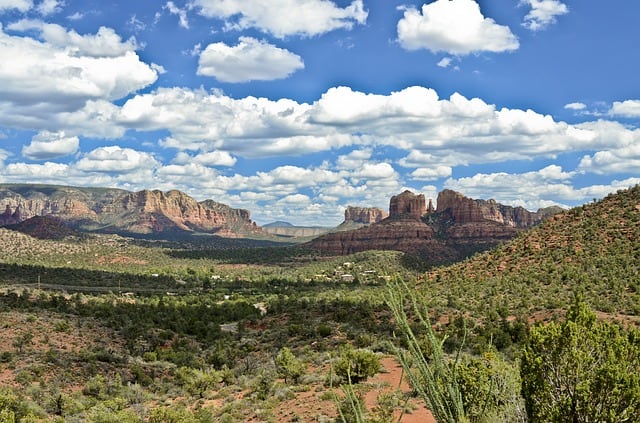 I've put together this list of the best hiking trails in Sedona so you can decide which ones to do while you are there.
Sedona, Arizona Hiking – Easy Trails that are Family Friendly
Sedona, also known as Red Rock Country, is one of the most popular destinations in Arizona. It is located about two hours north of Phoenix and is known for the red rocks you can see throughout the area.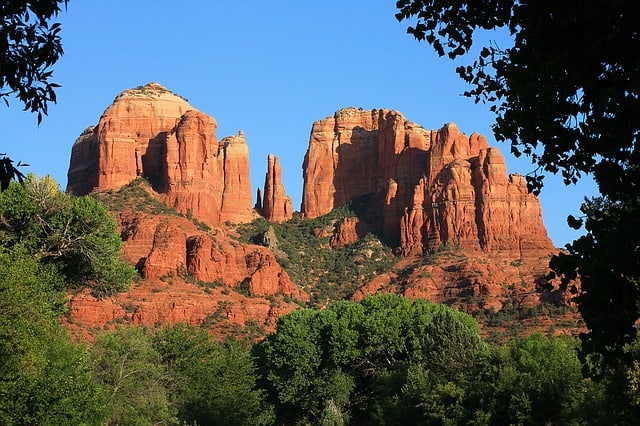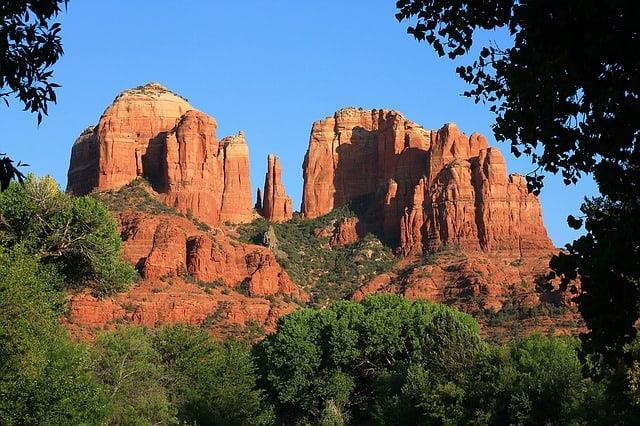 Many of the best Sedona hiking trails are located only a short distance from Sedona.
You will need to purchase a Red Rock Pass to do most of the hikes in Sedona and you can purchase it at the locations listed here.
The Red Rock Pass is required when leaving your vehicle unattended while recreating on National Forest land around Sedona and Oak Creek Canyon.
Check out my post on Top Things to do in Sedona for more ideas.
Easy Sedona Hikes you won't want to miss – Family Friendly
1. Fay Canyon
Distance: 2.4 miles round trip
Duration: 1 hour
Fay Canyon is an excellent spot to go hiking. The trail is 2.4 miles long and fairly easy. This Sedona hiking trails easy as the main trail is a breeze. Walking to the arch is a steep walk but you can also see it from the main trail.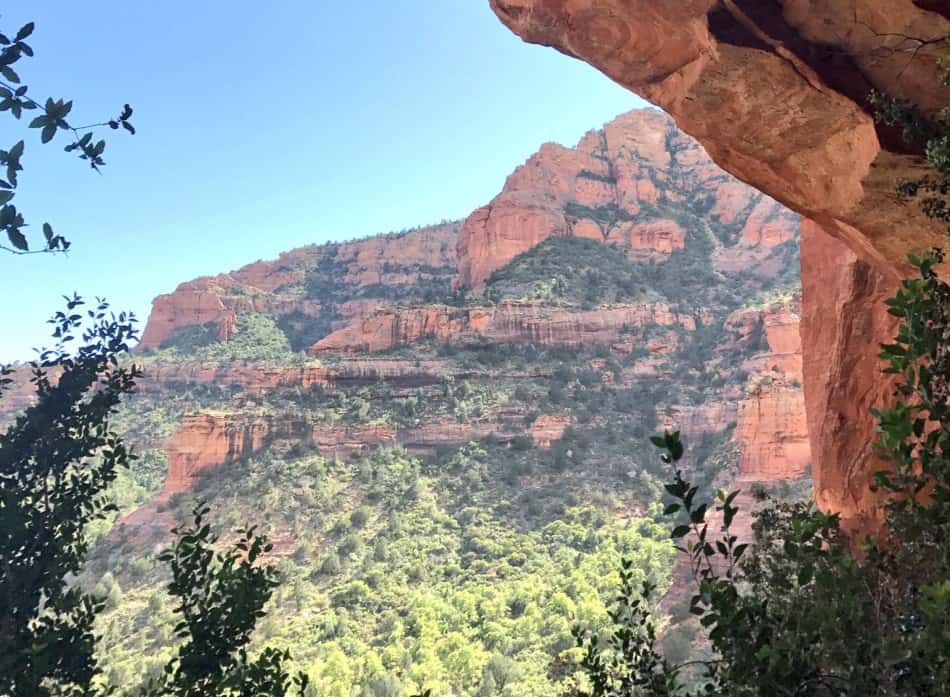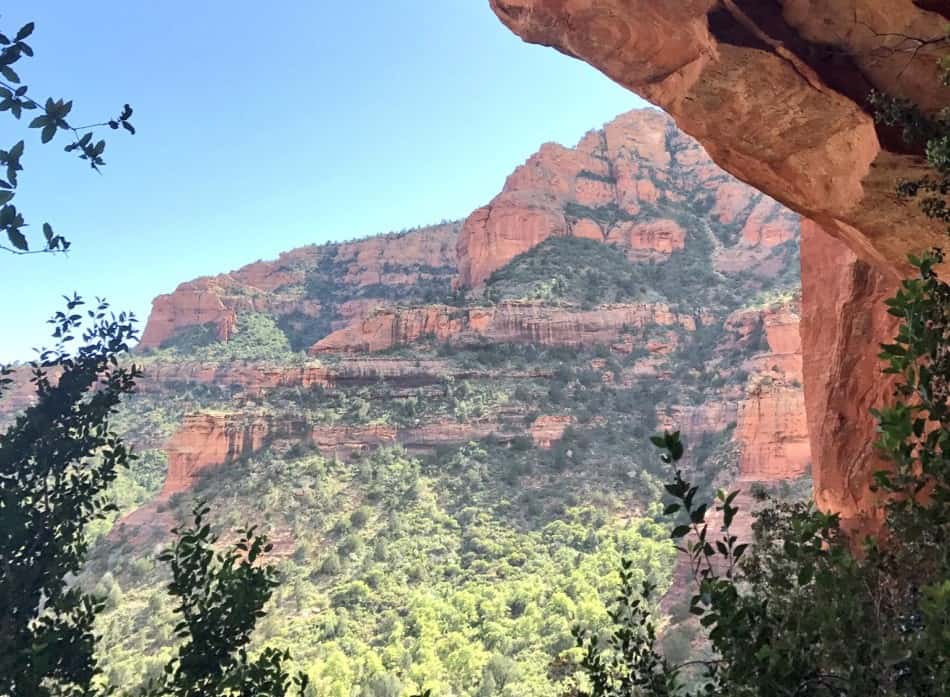 One of the most popular sites to see on the trail is the Fay Canyon Arch. It is a great place to explore and take in the natural beauty of Sedona.
2. West Fork
Distance: 6.9 miles but you can do shorter hikes
Duration: 1 hour
The West Fork trail is a very long trail at 6.9 miles. This trail is a favorite of Sedona hikes because if its striking beauty and wonderful scenery. It is considered an easy hike and there are lots of trees to offer plenty of shade.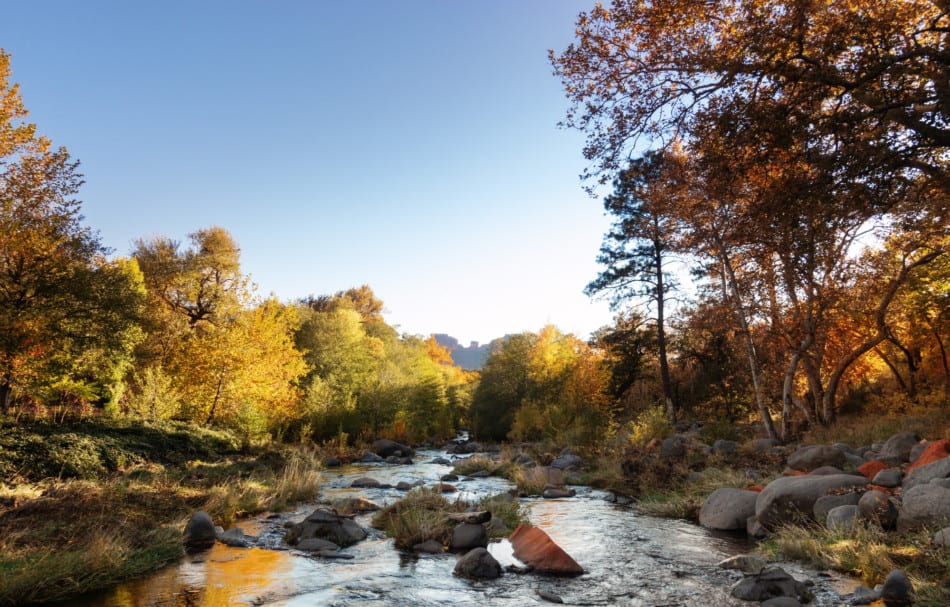 This is an excellent trail if you want to beat the heat. You will cross lots of streams on this hike and you can take a dip in the water for a bit on your way. It is a very calm and peaceful trail and you'll be glad you experienced it.
3. Deadman's Pass in Boynton Canyon
Distance: 2.4 miles round trip
Duration: 1 hour
Expect large crowds on this popular hike. The hike is about 3 miles long and you will start near Enchantment Resort.
This trail goes through several destinations of the Sedona vortex. This vortex has both feminine and masculine energies.
You'll pass the Deadman's Pass and Boyton Spires while walking here. There is lots of vegetation here that turns beautiful and rich in the Autumn months.
You will encounter many great places to stop and eat if you have packed food. Relax and stay awhile!
4. Airport Mesa is a powerful vortex hike in Sedona
Distance: 3.2 miles round trip
Duration: 1 hour
The Airport Mesa trail takes you to the top of a mesa on this 3.2 miles long loop.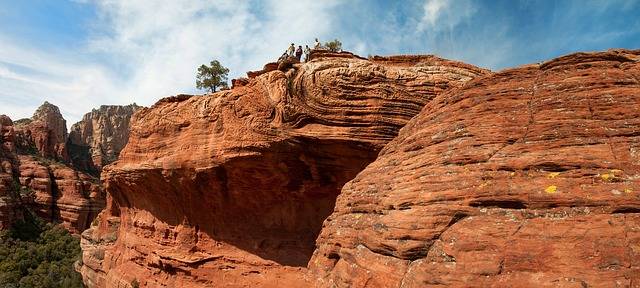 This loop gives you great views of the beautiful red rocks in this area.
There is no shade on this hike so make sure you bring plenty of water and a hat for shade.
The hike has really lovely views and is a popular hike. The trail is easy enough to the top for great views.
5. Bell Rock is a Sedona Vortex Hike
Distance: 1.75 miles round trip
Duration: 1 hour
This scenic trail is 1.75 miles in length and follows along the northern face of Bell Rock. The Bell Rock Pathway is one of the easiest and most fun hikes you will encounter in Sedona.
The Bell Rock got its name because it resembles the shape of a bell.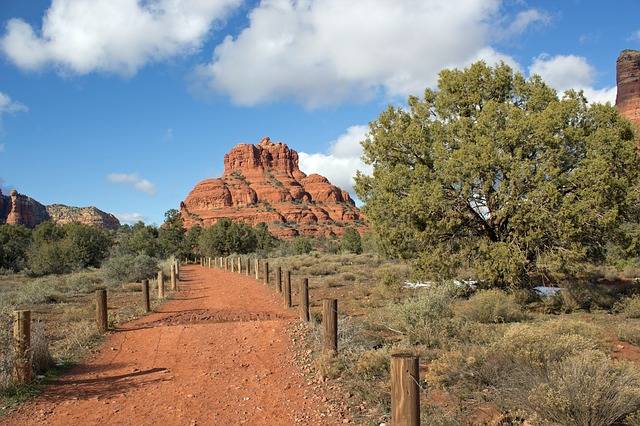 You are able to climb the rock as high as you are able and enjoy the breathtaking view. Many consider it to be a fairly easy hike with lots to see. There are many hikers, joggers, and cyclists on this path so it can get very crowded.
6. Oak Creek Canyon
Distance: 2.4 miles round trip
Duration: 1 hour
Oak Creek Canyon is the Grand Canyon of Sedona.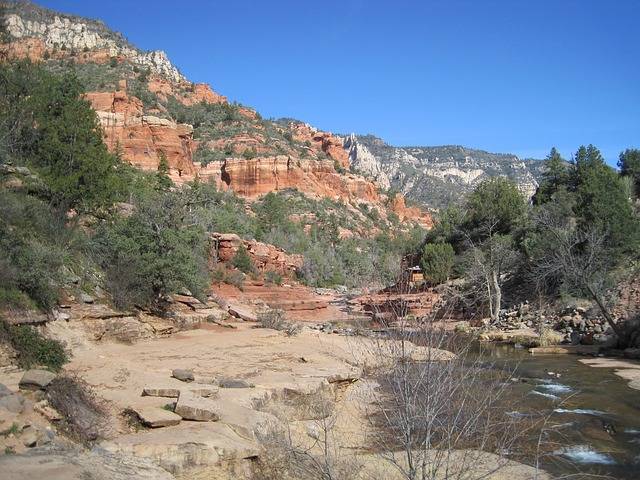 The amazing landscape in this area is best seen by car on a scenic drive but you can also hike this area.
If you choose to do one of the hikes you will enjoy the views of the canyon.
7. Birthing Cave
Distance: 2.0 miles round trip
Duration: 1 hour
This hike is well hidden and a bit of a secret in Sedona. The hike is only 2 miles long and the path is easy enough.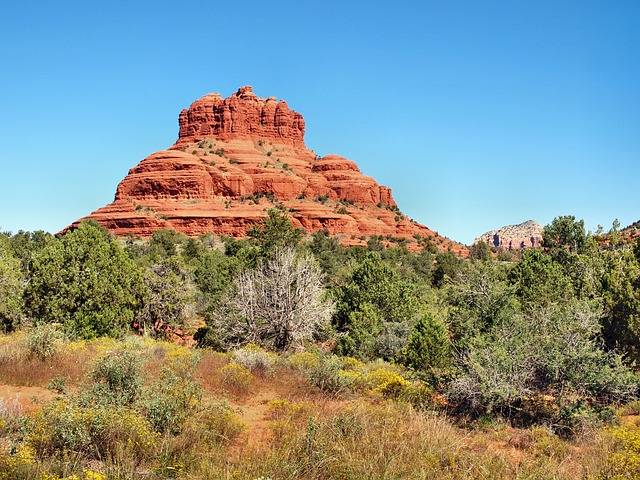 There are many mountain bikers that use this trail, so proceed with caution as they race by.
The trail is wide and flat, allowing lots of space. This trail leads you to the secluded birthing cave. You can sit and relax inside this peaceful cave and forget your troubles a while. It will be worth it!
8. Munds Wagon Trail
Distance: 4.0 miles but you can turn back anytime
Duration: 1 hour
This hike is about 4 miles long and a well marked trail. It has cairns in cages (piles of rocks along the way).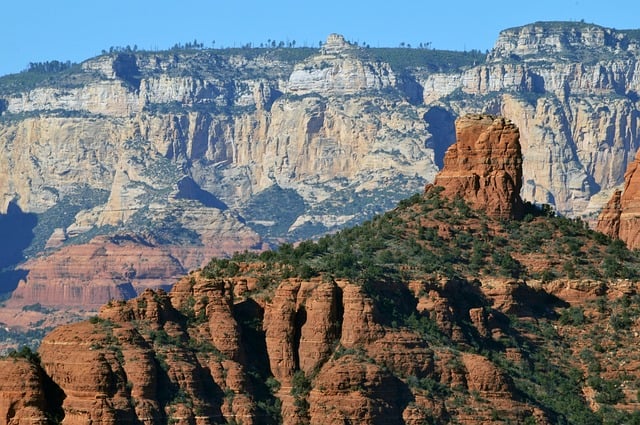 This is finally a shady hike! This is an easy hike that is slow and steady. You will see the beautiful red rocks and cows along the way.
This trail is right next to Schnebly Hill Road so you will see jeeps that are driving past as you cross the road. This is one of the quieter hikes in Sedona so enjoy it!
9. Little Horse Trail
Distance: 1.5 miles round trip
Duration: 1 hour
The Little Horse Trail is 1.5 miles long and is an easy hike.
This is a popular hike with hikers and Jeep tours. It's a great trail for beginners as it is fairly easy and not too challenging.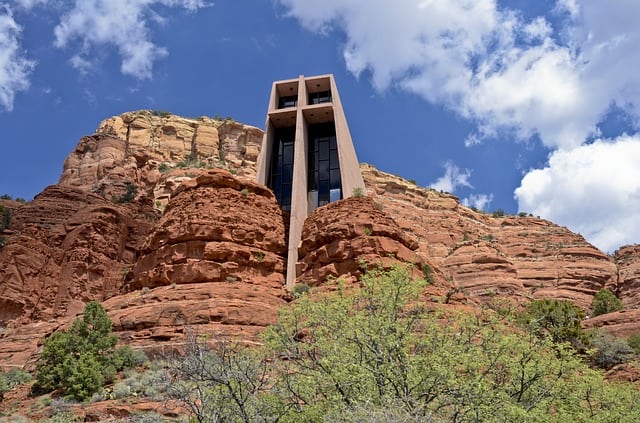 Along the way you will see the Twine Buttes and the Chapel of the Holy Cross which is a popular vortex location. The chapel itself is worth checking out with great views.
10. Wilson Canyon
Distance: 3.0 miles
Duration: 1.5 hours
Wilson Canyon is the perfect hike for anyone looking to take it easy as it is only 1.5 miles each way.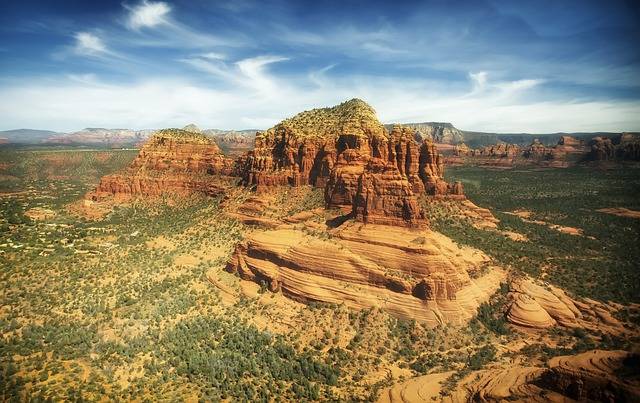 This is one of Sedona's shortest and shadiest trails. Perfect for a hot summer day.
This hike is perfect for beautiful views and a really serene and peaceful landscape. You can enjoy this quick hike on a hot summer day.
11. Sedona View Trail
Distance: 1.2 miles
Duration: less than one hour
This is a super easy hike in Sedona that lives up to its name. It is also a family friendly hike in Sedona.
The Airport Loop Trail starts at the end of the Sedona View Trail. Take a left and follow the Summit signs if you want a bit of an uphill climb. You'll trek a short but steep trail to the top of a red sandstone mesa, where you'll be rewarded with breathtaking views all around.
There are handrails to assist you when the going gets rough. At the top, expect to see a lot of people taking pictures of the breathtaking view.
12. Devil's Bridge
Distance: 4.5 miles
Duration: 2.5 hours
This hike is actually on top of the list of many tourists and visitors to Sedona because of its easy hiking trail and mesmerizing rock scenery.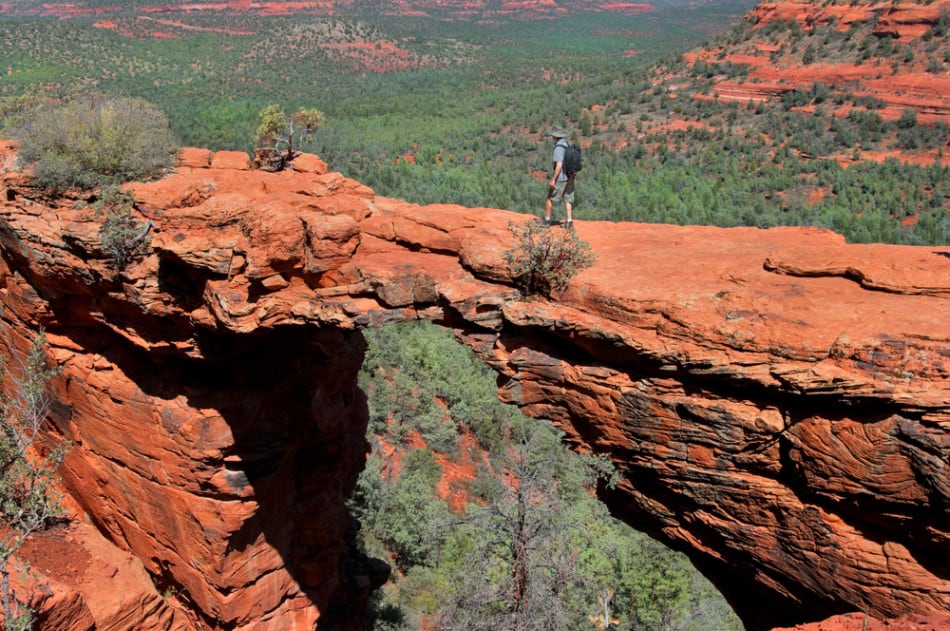 A lot of visitors take this hike because it is just a short but steep hike. The official trailhead starts off the unpaved portion of Dry Creek Road but you need to secure a high clearance vehicle to access it, only then you are allowed to park at the Dry Creek Road trailhead at the paved section.
13. Baldwin Trail
Distance: 3.3 miles
Duration: 1 hour
This trail is a loop that gains only 100 feet in elevation making it quite an easy Sedona hike.
The trailhead is clearly defined and begins just south of the parking area on Verde Valley Rd. (across the street). Views of the red rocks and the famed Cathedral Rock may be seen right from the start.
Take Baldwin path until you reach the Crescent Moon trail junction. The drop is gentle, lowering you into the flats where Oak Creek meanders.
Play in the water and cool yourself in the pleasant swimming hole. When you're ready to resume your journey, return to the intersection where you detoured.
Easy Hikes in Sedona
I've included plenty of easy hikes in Sedona on this list. There is nothing worse than hiking a long, hot trail, on a day where its over 100 degrees and there is no shade on the trail or worse going straight up the hill the entire hike!
Find the perfect Sedona easy hikes for you.
So these are the easy Sedona hiking trails:
Fay Canyon
West Fork
Deadman's Pass
Red Rock Crossing
Airport Mesa
Adobe Jack Trailhead
Baldwin Trail
Sugarloaf Loop
Sedona Vortex Hikes – What is a vortex in Sedona you ask?
Sedona is known to have these spiritual vortexes that are powerful and transformational energy centers.
Vortexes are real things and they are said to be at the intersections of natural electromagnetic earth energy, also known as ley lines.
There are three types of vortexes found in Sedona – magnetic, electric, and balanced.
The five best known and documented vortexes in Sedona are:
Airport Mesa
Chapel of Holy Cross
Bell Rock
Cathedral Rock
Boynton Canyon.
Best Hikes in Sedona that require a bit more effort
In my opinion, you cannot go to Sedona without doing Cathedral Rock Hike and Devil's Bridge.
They are both very popular trails in Sedona and for good reason. They have great views of the red rocks that are famous in this area.
There are two popular hikes in Sedona missing from this list of easy hikes in Sedona because I would classify them as moderate. They both start off easy enough but then there is a bit of a climb at the end. You can read more about them in my Sedona Hikes Guide.
The most popular hikes in Sedona are:
Cathedral Rock
Devil's Bridge
Hiking is a popular activity in Arizona and two of the hikes in Sedona, Cathedral Rock and Devil's Bridge, make my list of the Best Hikes in Arizona.
Things to bring when you hike on the Sedona Trails
Plenty of water – I have a life straw water bottle that filters water. I also carry a gallon of water in the car so we can refill our bottles when we go back to the car.
Your camera – get ready for some epic views! You'll want to bring your camera. I like to travel with a budget action camera but you can also check out my list of the best cameras under $300 with even a few under $200.
Sunscreen – I always carry sunscreen so I can reapply but as I mentioned before most of these hikes do not have any shade so it is important to wear sunscreen and a hat.
Hiking Sandals – I like to wear hiking sandals when I hike. I wrote about choosing between Chacos vs Tevas which are two of the best hiking sandals.
Conclusion – Easy Sedona Hikes
I hope you get a chance to do a few of these hikes when you are in Sedona. Every time I visit I like to try out a new hike in Sedona.
Over to you. Have you been hiking in Sedona? Which Sedona hike is your favorite?
Sharing is Caring! Pin this article to save for later.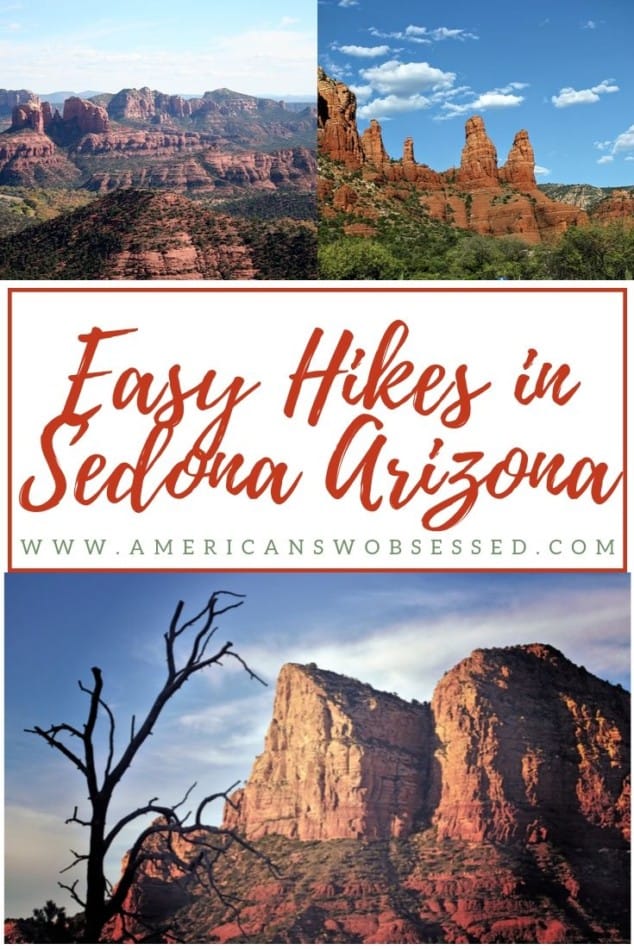 Continue Reading more Arizona articles on my site:
Recent Posts