9 Amazing Arizona Slot Canyons
Arizona is full of canyons and this list of slot canyons in Arizona are some of the best natural wonders of the Grand Canyon State.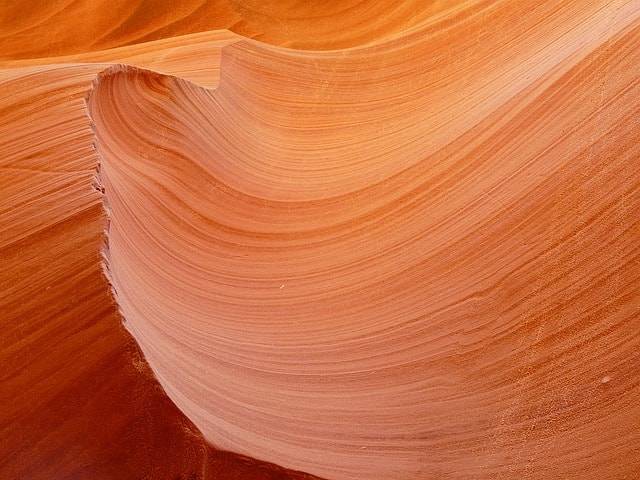 A slot canyon is a formed by rushing water through rock, which over time forms a narrow canyon through rock.
These flash floods have been happening for millions of years and the wind and erosion forms a tiny crack which eventually grows larger through the years.
Slot canyons can be both deep and narrow, from meters wide to just 10 inches wide. Slot canyons usually feature twists and turns, with beautifully colored walls ranging from reds to purples.
Some canyons feature creeks and streams which you have to wade through, others are short and some are 20 mile long hikes.
Slot Canyon in Arizona – The Best and Most Amazing Canyons in Arizona
Antelope Canyon, Page Arizona
Antelope Canyon is the most popular slot canyon in Arizona. You can visit either Upper or Lower Antelope Canyon but make sure you purchase your tickets months in advance as they do sell out at this popular attraction.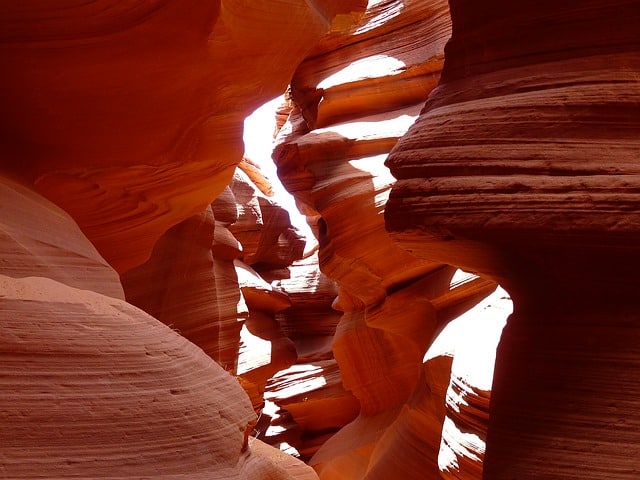 Upper Antelope Canyon is easier to access as there are no stairs. It is also less crowded but you do not get to see the light beams in the canyon.
Lower Antelope Canyon has the light beams but you need to climb up and down ladders to access the canyon.
Both are beautiful and there is a small price difference between the two. Access to the canyons is restricted to guided tours only.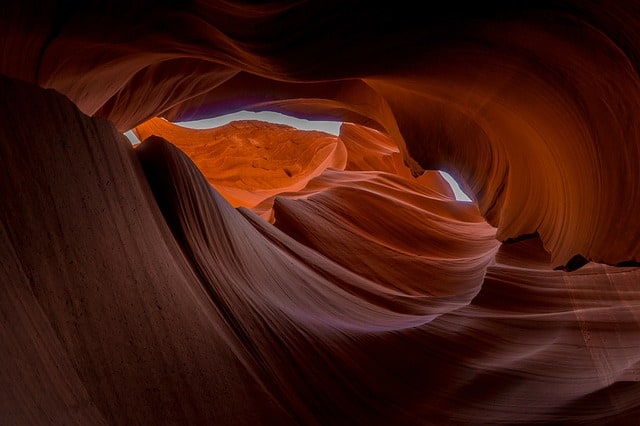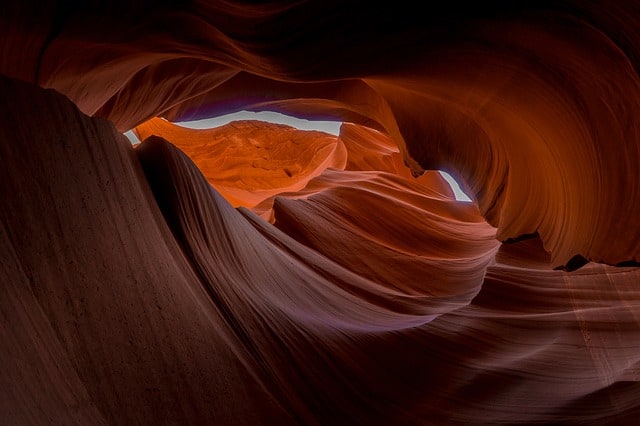 Location: Page, Arizona
Distance: 90-minute tours
Difficulty: Easy to Moderate
Canyon X Page Arizona
Located outside of Page, Arizona near Antelope Canyon. Canyon X is the less popular slot canyon in the area. The light beams in this canyon are fantastic and it is an absolutely lovely canyon to visit.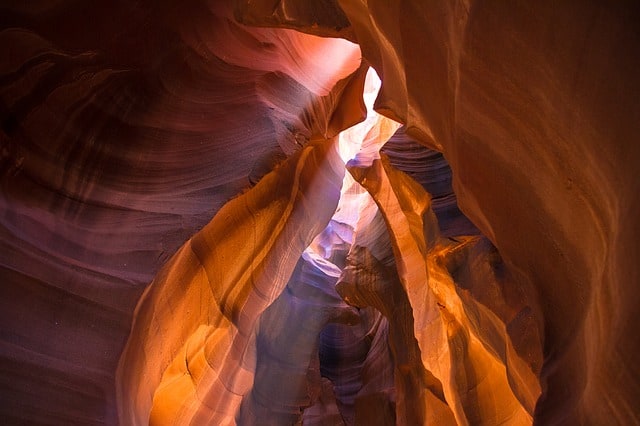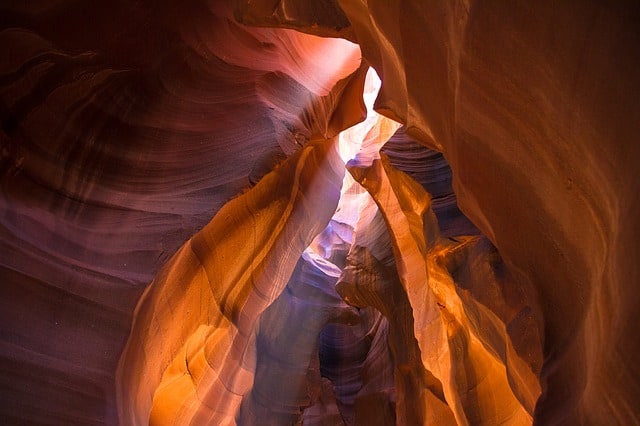 This is the place to go if you want to miss the crowds yet still see the natural beauty of the slot canyons.
Location: Page, Arizona
Distance: 90 minute tours
Difficulty: Moderate
Secret Canyon
This Secret Canyon exists in the same general area as Antelope Canyon and Canyon X but it sees fewer visitors and is gorgeous! You'll see some similar views as you would at Antelope Canyon, but you'll know that you're one of few who've explored this place.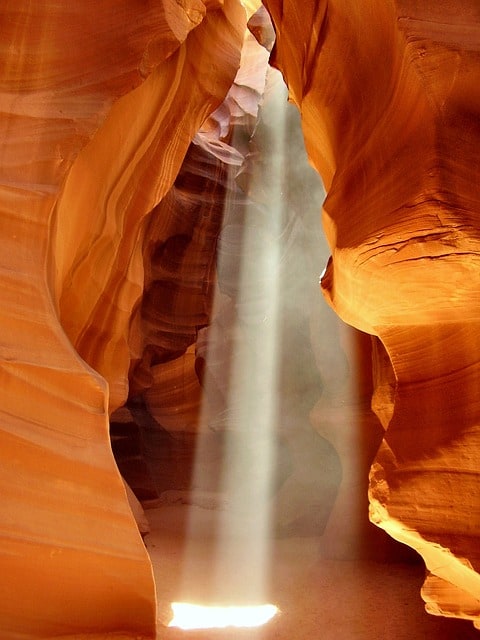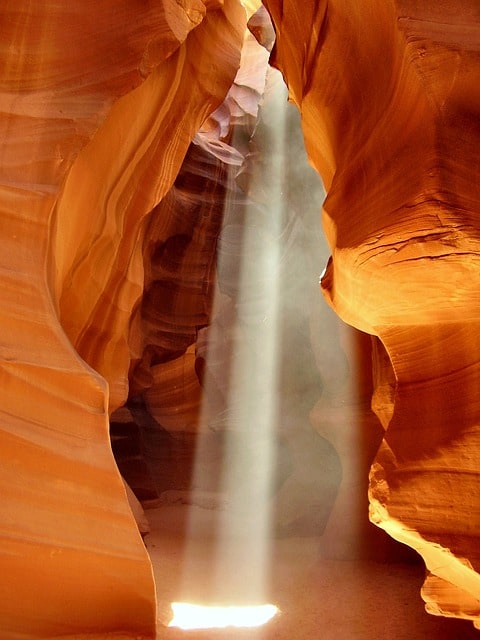 There is also another Secret Canyon in the Sedona region but this one is located outside of Page, Arizona. It is worth noting you will see all of the same views as Antelope Canyon without the crowds.
Location: Page, Arizona
Distance: 1-2 miles
Hiking Difficulty: Easy
Cardiac Canyon
The hike also involves scrambling, contorting, and small ledges. First you need to climb to the top of a 90 foot sand dune and then back down again.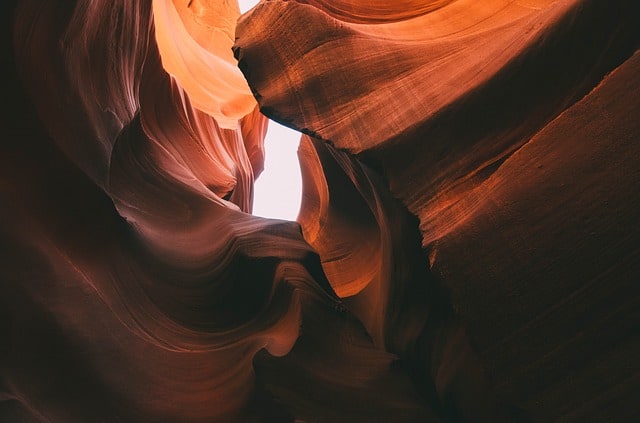 Again this canyon is located within the Navajo Indian Tribal Lands so can only be visited with a reputable tour guide.
Location: 10 miles south of Page, Arizona
Distance: 7 miles in 7 hours
Difficulty: Physically demanding
Buckskin Gulch Canyon
This is one of people's all time favorite hikes – Buckskin Gulch Canyon. The canyon is the longest slot canyon in the world as it runs continuously for 15 miles. It is deep, dark and narrow, with plenty of obstacles to make it fun. It is not a technical hike, but is rated as strenuous because of its length. You do have to scramble over rocks and wade/swim potholes.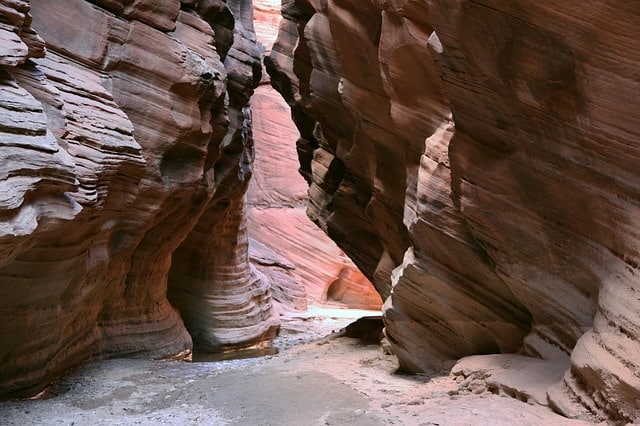 Location: Utah- Arizona border, between Page and Kanab.
Distance: 3.5 – 21 miles
Hiking Difficulty: Strenuous due to large distances
Deer Creek Narrows, Grand Canyon National Park
This 21.4-mile loop descends 2,000-feet in 2.5-miles through Coconino Sandstone from the Bill Hall trailhead to connect the Thunder River and Deer Creeks trails. In order to visit this canyon you will need to abseil down into the canyon.
If you want to visit Deer Creek Narrows you should take a tour with a qualified guide.
Location: Grand Canyon
Distance: 22 miles
Hiking Difficulty: Difficult
Paria Canyon, Vermilion Cliffs National Monument
This area is known for its beauty, the Paria Canyon has towering walls streaked with different colors, sandstone arches, wooded terraces, and hanging gardens.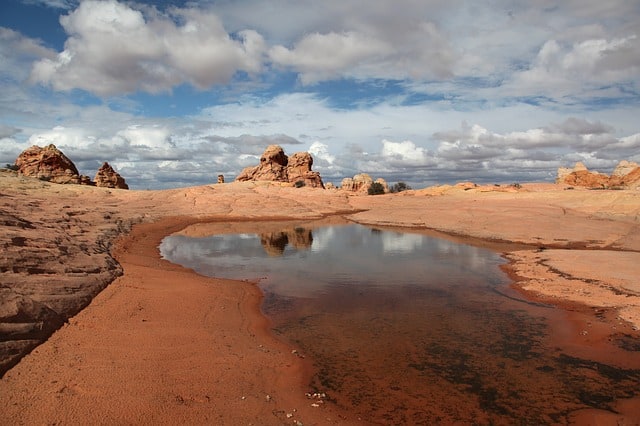 The 3,000-foot escarpment known as the Vermilion Cliffs dominates this area. While 'the Wave' is the prominent attraction in this area, Paria Canyon is worth the visit but it is a lot more desolate than other canyons.
Location: Page, Arizona
Distance: 10 miles
Hiking Difficulty: Difficult
Pumphouse Wash, Oak Creek
Pumphouse Wash is located in the Sedona area and is a popular canyon. Pumphouse Wash is a beautiful gorge made of sandstone, and has deep pools, small cascades and flooded slot-like channels. This is a very tight canyon.
Location: Sedona, Arizona
Distance: 1-2 miles
Hiking Difficulty: Easy
Water Holes Canyon, Page
Water Holes Canyon is a beauitful canyon outside Page near Lake Powell. Water Hole Canyon is not as well known as Antelope Canyon and therefore has a lot less people there.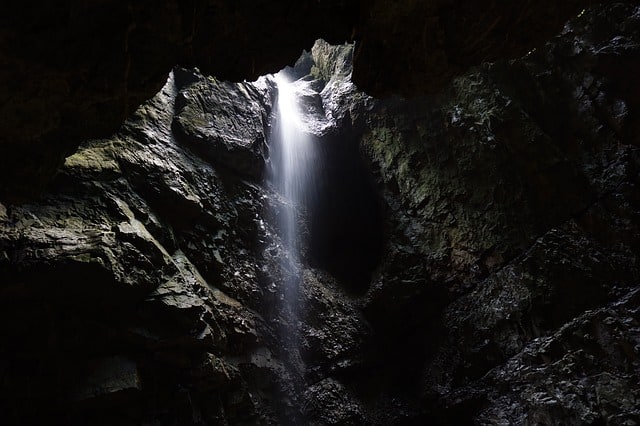 Location: Page, Arizona
Distance: 1-2 miles
Hiking Difficulty: Easy
Conclusion – Arizona Slot Canyons
If you are planning a trip to Arizona you must visit one of these slot canyons. My favorites would be Antelope Canyon or any of the alternatives with less crowds.
Have you visited any of these Arizona Slot Canyons?
Sharing is Caring! Pin this article to save for later.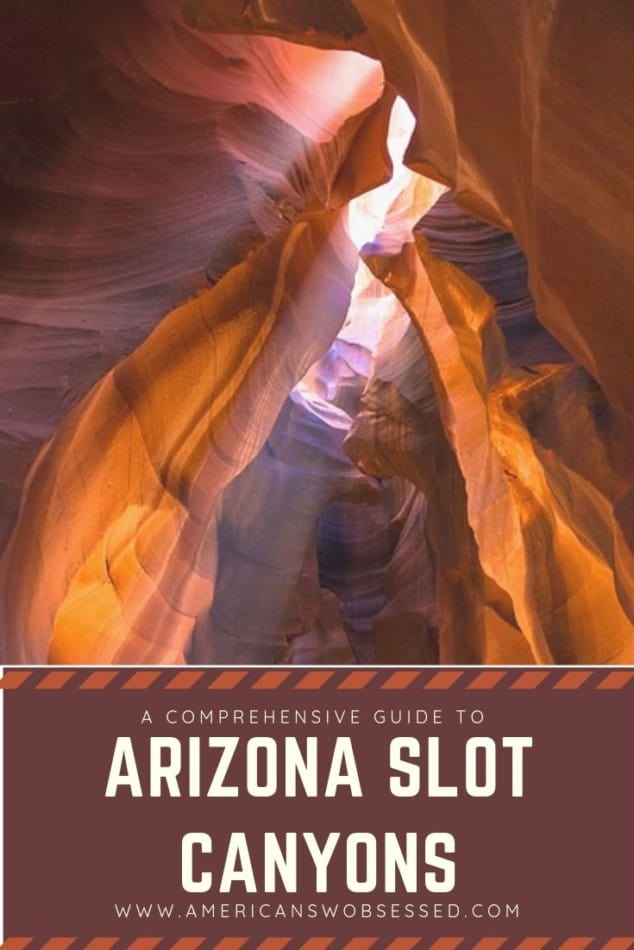 Recent Posts